If you're planning a baby shower and you want something more unique than the same cliché, overused baby shower themes (safari, the alphabet, nautical, rubber duckies, trains), then check out these fresh ideas.
These are also ideal baby shower themes if you're looking for a non-specified gender celebration—whether it's because you're waiting to find out the gender, it's a gender reveal shower, or you don't believe in assigning a gender.
These baby shower themes are straight from Hollywood, and are both different and adorable. Take a look!
Book Baby Shower
Fixer Upper star Joanna Gaines celebrated her son Crew in 2018 with an off-the-charts adorable book-themed baby shower.
This is an especially nice non-gender specified baby shower theme, and the options for décor are endless and can reflect your own personal tastes. There is plenty of room for possibility with this sweet theme.
Pajama Party Baby Shower
Thank Kylie Jenner for this very comfortable—and very cute—baby shower theme idea. In early 2018, Kylie had a baby shower to welcome her daughter, Stormi. She, her sisters, and other guests wore matching designer silk pajamas for must what have been the world's coziest baby shower.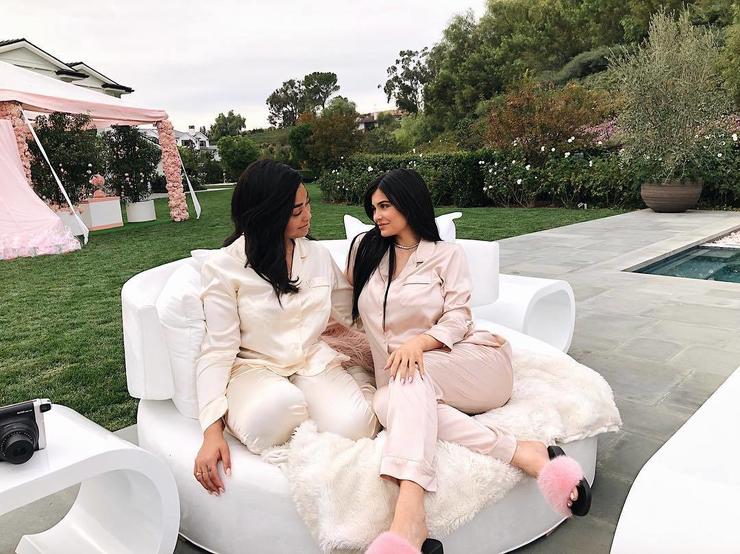 Image: Instagram
If you love the idea for this baby shower theme, you don't have to arrange for all your guests to wear matching Corey Lynn Calter pj's. You can simply invite your guests to wear their own favorite pair.
The nice thing about this baby shower theme is that it celebrates the mother's comfort as well as the arrival of the baby. You can't go wrong with silk pajamas.
Seasonal Baby Shower
It's a sweet and classy idea to make the baby shower theme the season in which the baby will be born. Blake Lively did this in 2014, hosting a gorgeous autumn-themed baby shower to welcome her daughter, James.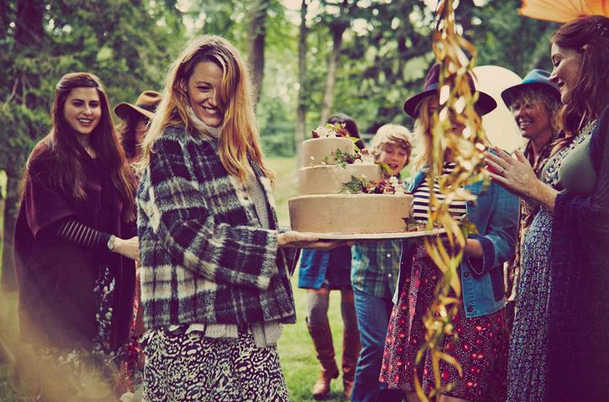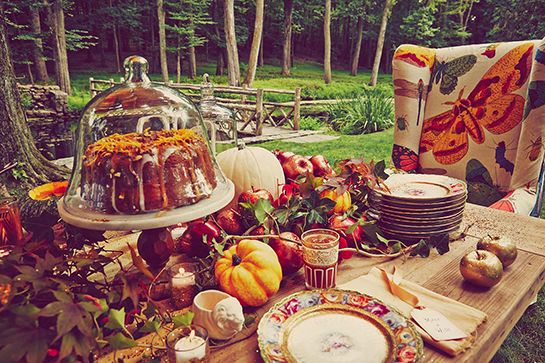 Images: Eric Lively for Preserve
There are so many options for décor and food with a season theme, and it doesn't focus on the gender of the baby: something that is becoming more and more popular among parents.
Here is some gorgeous inspiration for winter, summer, and spring baby showers:
Vintage Baby Shower
In 2017, tennis star Serena Williams celebrated the arrival of her daughter Olympia with a very cute 1950s-themed baby shower. Yet another great choice for a non-specified gender shower, a vintage-themed party allows guests to have a blast dressing up, and also offers great opportunities for décor and music.
Whether you're into the 1950s, 60s, 70s, 80s, or 90s, taking a step back in time is always fun.
Tea Party Baby Shower
"Had the most beautiful baby shower today," Jessica Alba said directly after her tea party themed shower in 2017, for her son Hayes.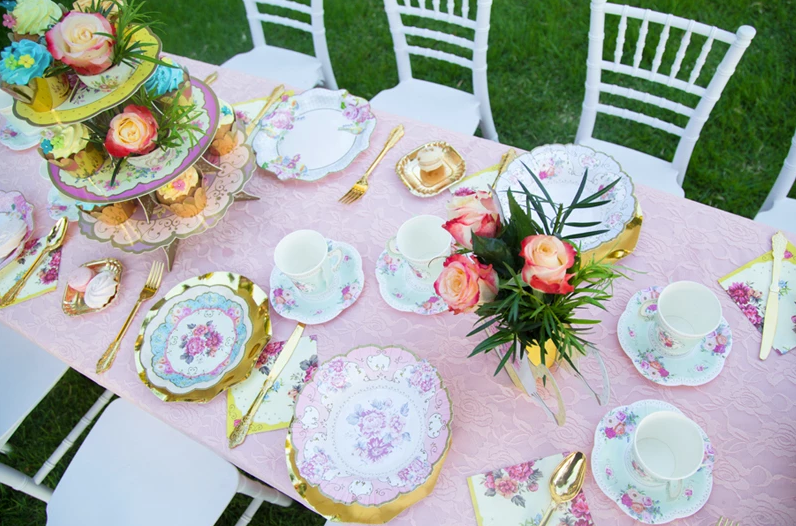 Images: viablossom.com
There aren't many photos of Jessica's tea party baby shower theme online, but the idea is fabulous. Tea parties are gorgeous to begin with, and we love the concentration on tea. If the mommy-to-be can't have alcohol, maybe the guests can withhold and have some delicious tea instead, too.
There are also literally endless options and inspiration for tea party décor, snacks, and desserts.
Luau Baby Shower
When model and makeup artist Tess Holliday hosted a baby shower in 2016, they decided to choose a fun luau baby shower theme because they waited until their child was born to know the gender. (Later they welcomed a baby boy, Rylee.)
There are so many excellent options for a luau themed baby shower. Tess herself wore a pineapple in her hair; an island-inspired dress; there was a flamingo-decorated cake; pineapple cookies; and there were cupcakes spelling out "Aloha baby".
Fast Food Baby Shower
You may think this sounds a bit tacky and unhealthy, but this baby shower theme was brought into reality by Hollywood royalty—Kim Kardashian.
Yes, Kim threw a McDonald's themed baby shower in 2016 at her own home for Chrissy Teigen and her daughter, Luna. Perhaps this is because Chrissy loves her some fast food (like Waffle House and Taco Bell)!
There was some healthier food present as well, but as sportscaster Erin Andrews said, "Thank you Chrissy Teigen for making us all feel normal! Dream lunch."
One Color Baby Shower
Want to keep it simple? Take a cue from Ciara and choose to have a one-color baby shower theme. To celebrate her daughter Sienna Princess in 2017, the singer chose to have an all-white baby shower theme.
If you're a no-fuss type of person but you still want a theme that's effective, select one (or maybe two) colors and instruct guests to wear only that color(s). do the same with the décor, and the photos will be fantastic.
View this post on Instagram
Hopefully this list of unique, non-specified gender baby shower themes will give you some great inspiration for the shower you're planning! Remember that Blush makes a stunning venue for showers!