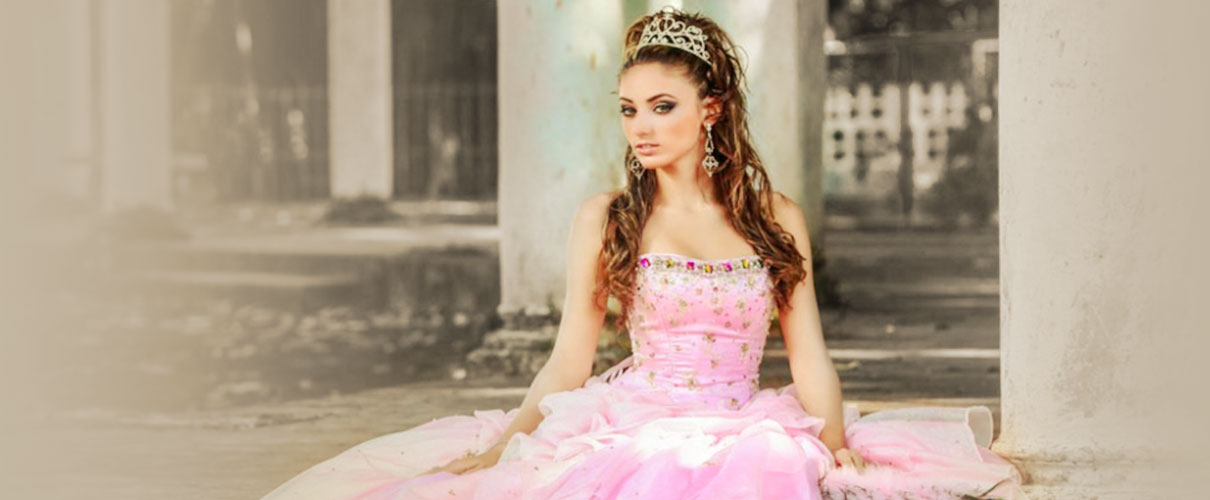 Everything You Need In A Quinceañera Hall
Your daughter's quinceañera should be one of the most special and memorable days that she'll ever have. The atmosphere, professionalism, and attention to detail you'll get at Blush Banquet Hall is the perfect combination you're looking for to make sure her big day goes just right and that everyone has a great time. With room for 250 guests, a large dance area, and some of the best catering in Los Angeles, Blush Banquet Hall makes the perfect setting for your quinceañera!
Host The Quinceañera Of A Lifetime!
Her special quinceañera only comes along once. Ensuring she has the time of her life requires finding a quinceañera venue that provides everything that she would ever want. It means finding a quinceañera hall that has plenty of room for the special father-daughter dance, all her tías y tíos, all her primos, and of course we can't forget abuela y abuelo. To help you envision what her quinceañera can look like, take a look at some of our photos below. Every quince is special and unique with it's own theme. Our venue can be completely customized to the specifications and themes that you want! We promise you'll start planning the decorations once you view our gorgeous ballroom!
See More Photos
PRICE AND AVAILABILITY
A Quinceañera Is All About
The Birthday Girl!
At Blush Banquet Hall, we know that each and every quinceañera is all about the birthday girl. That's why we do our best to personalize the décor, lighting, and other details to best match the colors or theme that the quinceañera girl wants. She only gets one in her life—shouldn't it be absolutely perfect? At Blush, we think so.
Contact our team at Blush Banquet Hall today for any questions you may have about our quinceañera venue or its amenities. We look forward to hearing from you!