Combining a trendy, upscale atmosphere with timeless elegance, Blush Banquet Hall is certain to be the perfect event venue for your special occasion. A versatile and stunning banquet hall, Blush is perfect not only for weddings, but also for any special event, including quinceañeras, Sweet 16s, bar and bat mitzvahs, anniversaries, baby showers, christenings, holiday parties, and corporate events such as awards galas and fundraisers. When you celebrate with Blush Banquet Hall, you're giving your guests an incredible experience that they will never forget.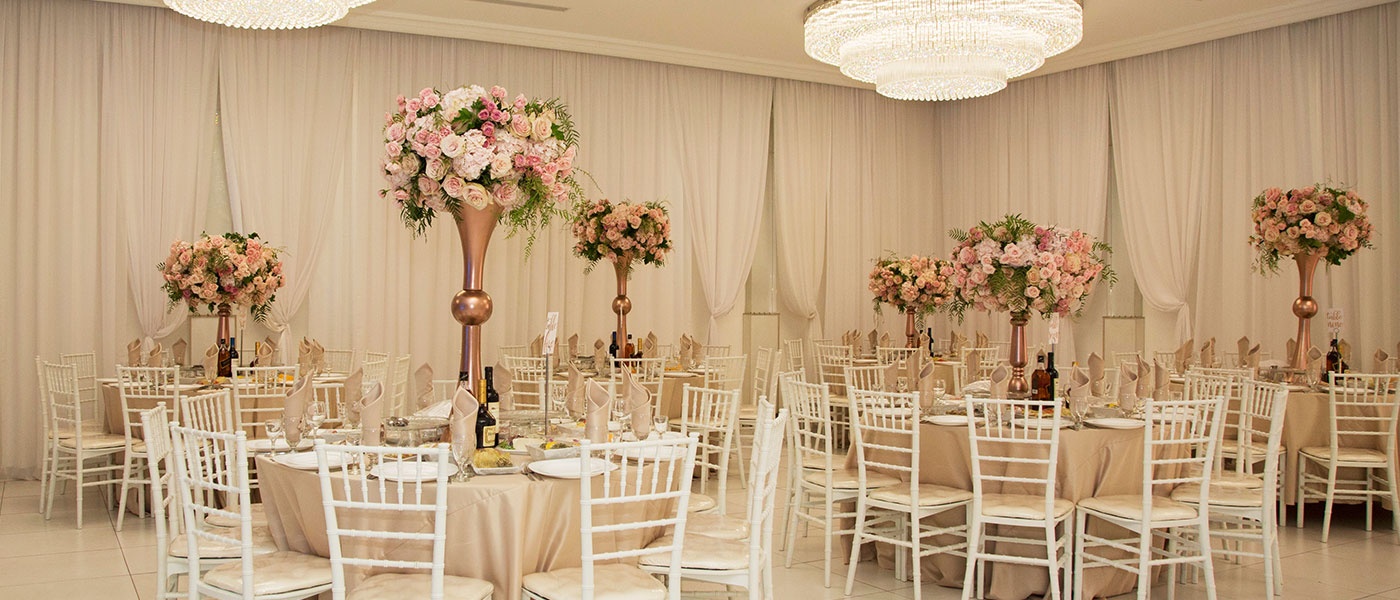 Everything You Want In A Banquet Hall
At Blush Banquet Hall, you can expect more than just an event venue. We also provide excellent catering, above-and-beyond service, personalized customization, and help with all aspects of your party planning. From the entrance hallway to table settings, you can count on beautiful and detailed décor for your party. Your vision is our command, and we will do everything we can to accommodate your wishes.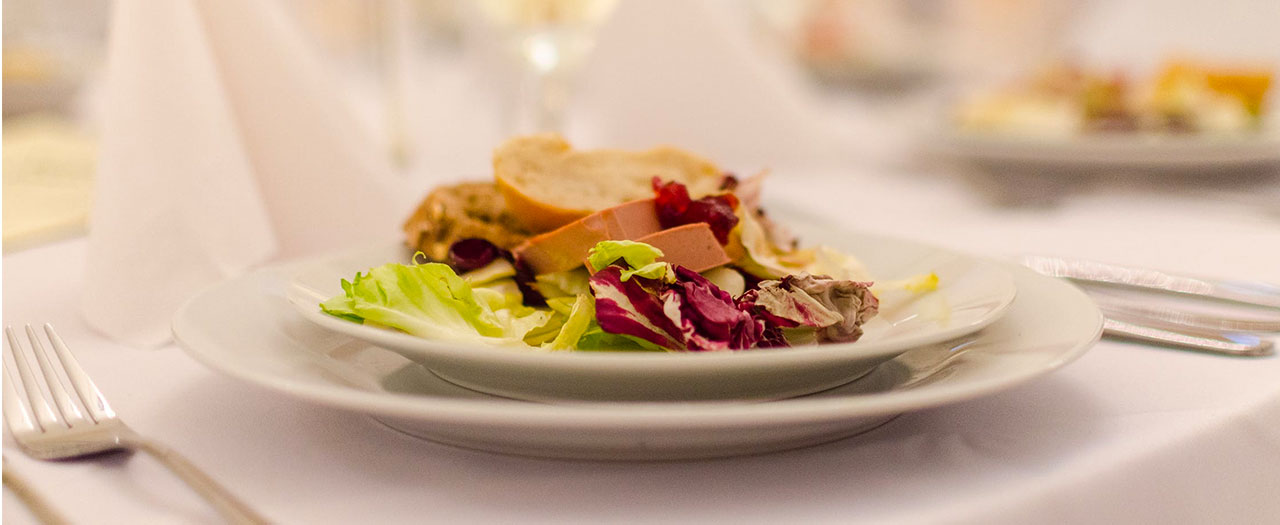 Incredible Catering
Every memorable party needs memorable food! At Blush Banquet Hall, we pride ourselves on our delicious food catering menu. With the options of either Mediterranean or international cuisine, you'll find something perfectly delicious to fit your event. We also offer a variety of catering serving styles, from buffet to family style to hors d'oeuvres.
Personalize Your Party
At Blush Banquet Hall, it's important to us to bring your vision to life as much as possible. That's why our event venue team works closely with you to provide the décor, linens, tableware, flowers, and other details to best match what you have in mind for your special occasion.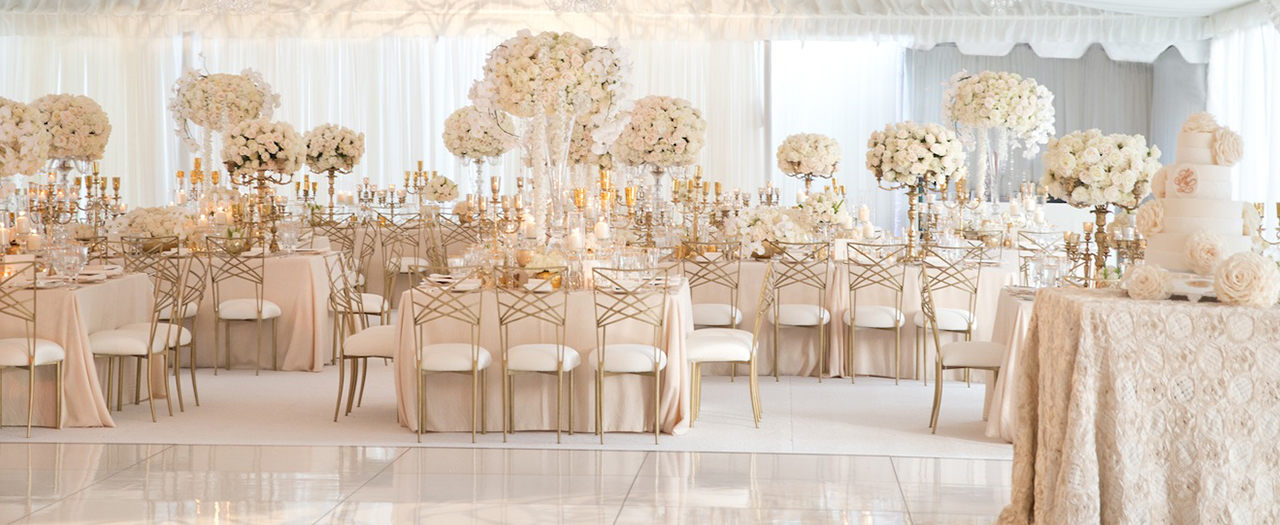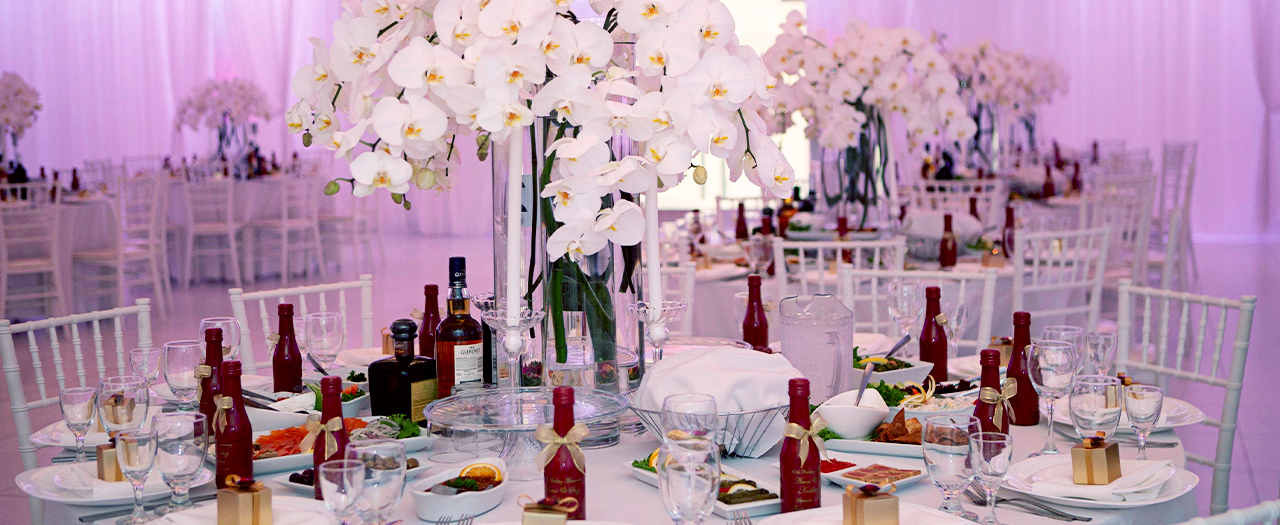 Superior Service
A very big part of a successful event is providing your guests with above-and-beyond customer service. Not only will you receive detailed attention from us as we work with you; your guests will also receive detailed attention during the actual event. Our team is here for you every step of the way! If you're looking for a truly outstanding event venue in Los Angeles that can handle every aspect of your party, contact us at Blush!