Whether you're making a toast at your daughter's wedding reception or dancing away the night at your son's bar mitzvah, choosing the right party food for an event can often be a challenge.  But it doesn't have to be.
The right food at your event can turn a simply party into an unforgettable festivity—and it's hard to go wrong with Mediterranean food!
Worldwide, Mediterranean food is beloved not only for its bold, mouth-watering flavors, but also for its nutritious benefits that have kept surrounding countries like Spain, Greece, and Italy healthy for generations. At Blush Banquet Hall, Mediterranean food is some of our favorite catering to serve.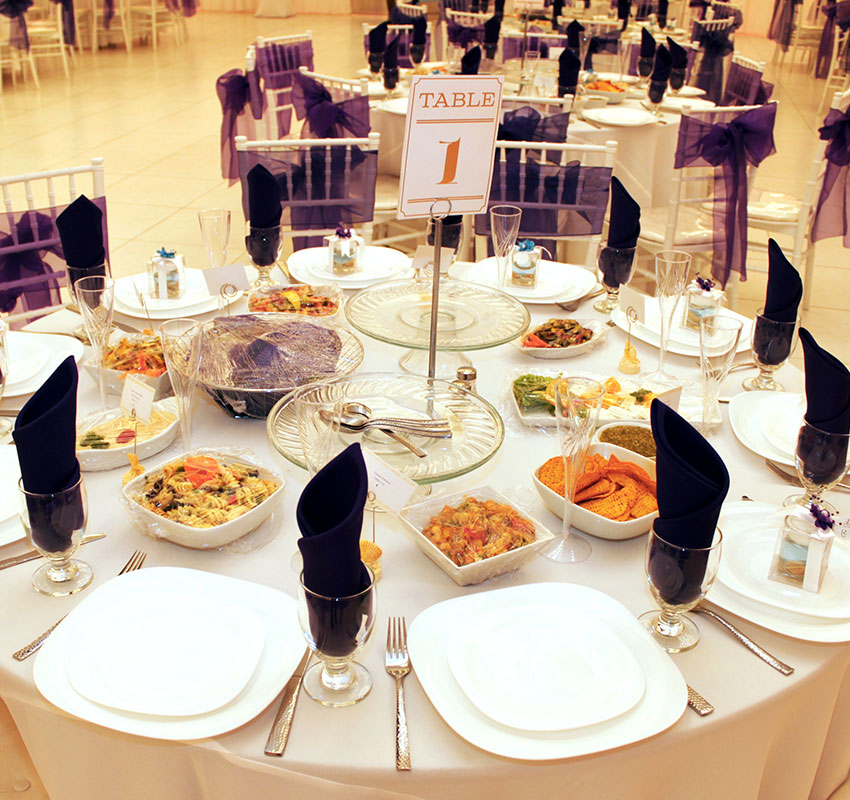 What To Consider When Choosing Party Food
Incredible food is essential to any party, but how do you satisfy the wide array of diverse tastes that people have these days? Below is a list of things to remember when selecting your party foods.
Always provide vegan and veggie options. Nowadays more than ever, veganism and vegetarianism are going strong. Because of this, it's very important to provide plenty of delicious party food options for your vegan and vegetarian guests in order to make sure they're satisfied at your event.
Remember the clean-up. You want to keep at least some of your party food handheld and easily consumed in order to minimize the amount of spillage and mess. A little pasta sauce can definitely ruin someone's entire evening!
Consider wine and drink pairings. Certain drinks just taste better with specific foods. For example, white wine tastes better with fish and chicken rather than with heavier meats such as lamb or beef. Because of this, be sure to pair your catering accordingly.
Include plenty of healthy choices. Depending on the type of event you're hosting, you may want your guests to get up, dance, and have fun together. This is where healthy, lighter party foods come in, such as roasted vegetables or mini quiches. These are delicious, easy to eat, and won't weigh anyone down.
Why Is Mediterranean Party Food So Healthy?
Stay away from potato chips and hot dogs! Just because it's party food doesn't mean it has to be unhealthy.
Mediterranean food is composed of mainly healthy ingredients. In addition to lighter meat choices such as poultry and seafood, it also contains a considerable amount of vegetables, fruits, whole grains, and brown rice. Healthy recipes incorporate these ingredients in ways that are both creative and delicious.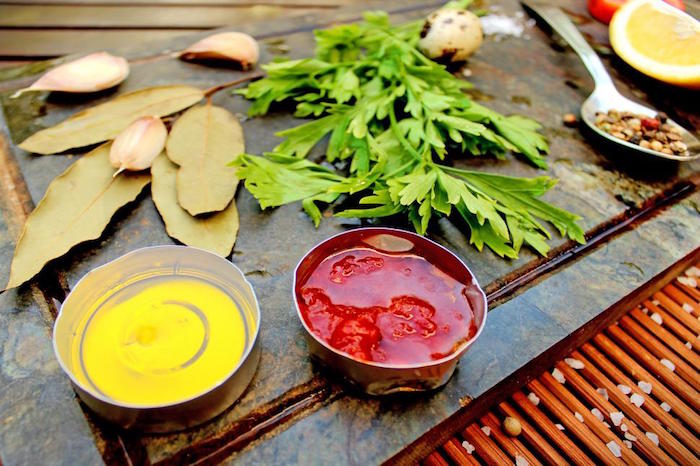 This particular blend of ingredients fills the body with essential or healthy fats, which will provide your guests with lots of energy for dancing and mingling—whereas "regular" party foods like pizza or burgers can make people feel sluggish and tired.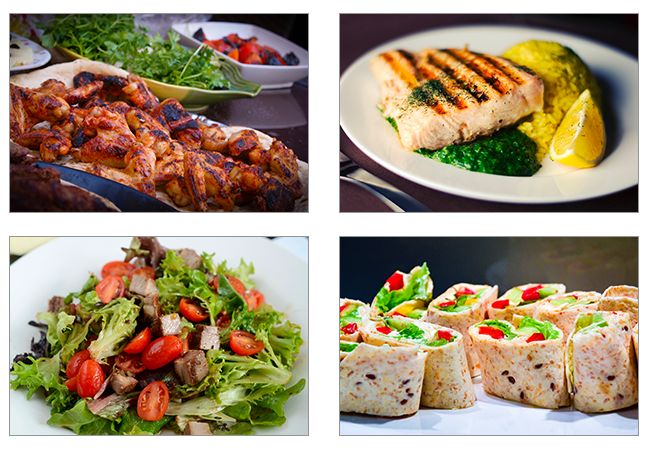 Getting Smart With Mediterranean-Style Appetizers
Accredited by organizations such as the Mayo Clinic, Mediterranean food is praised for its strong flavors and health benefits. To satisfy all of your guests, include a diverse array of dishes that are not only good for the body, but good for their overall well-being.
Here are a few ideas of appetizers you can serve:

Mediterranean Orzo Salad
The light, refreshing flavor of this orzo salad is a perfect substitute for boring plates of pasta salad or other bland salads. Satisfying vegans and vegetarians alike, this salad is a beauty, containing bright red cherry tomatoes, herbs, to taste and of course, olives.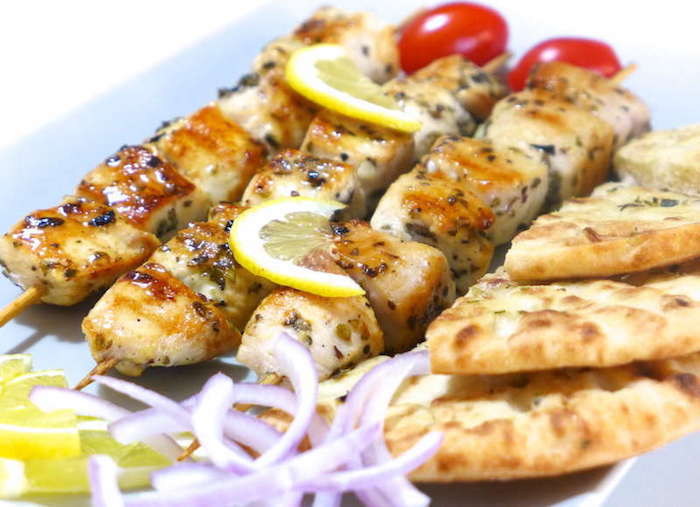 Grilled Chicken Souvlaki and Tzatziki Sauce
Perfect for the carnivore, souvlaki is beloved in Greece for its bold flavor. Because these succulent bites of meat are skewered, this dish is easy to eat without making a mess. Tzatziki is a zesty sauce that the Greeks traditionally use on souvlaki or pita bread, and is added to pack a savory punch.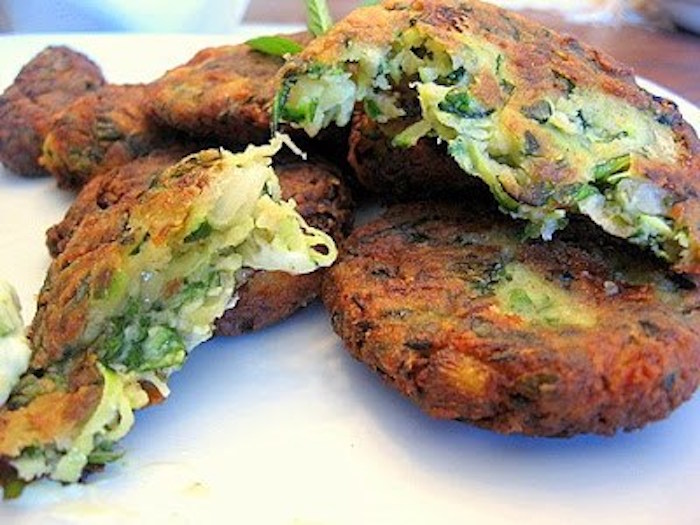 Kolokithokeftedes
These zucchini fritters are made with olive oil, feta cheese, and spiced to the taste with dill. They're light, crispy, and very popular for parties because they're simple to make and won't weigh you down on the dance floor.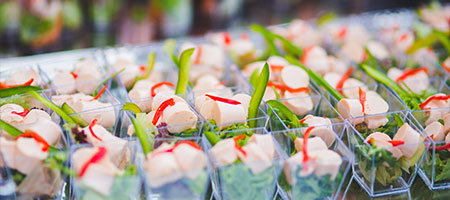 There's just nothing like amazing party food to make your event memorable. To offer a variety of flavors that will satisfy every tastebud in the room, focus on Mediterranean catering. Everyone will be glad you did!