One of our recent clients, Lena, came into to our wedding venue to discuss the decorations she was considering for her wedding day. In the middle of our conversation, she brought up her frustration with the numerous wedding costs she hadn't known about. She complained that her wedding planner had not told her about quite a few things that should have been budgeted for.
We quickly explained that she wasn't the only bride that this has happened to. Because of this experience with Lena, we wanted to share some of the hidden costs that most couples aren't aware of so that you can be better prepared when you're planning your own wedding.
1. Dress Alterations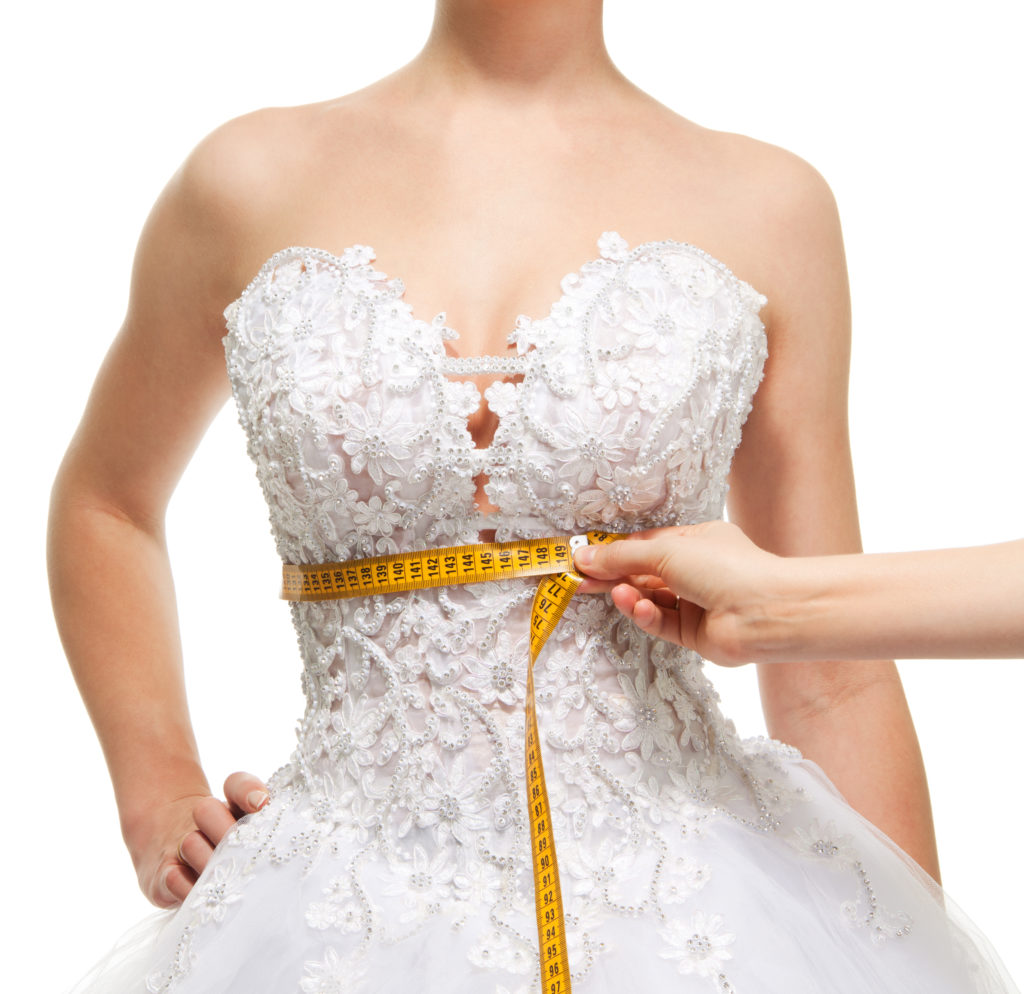 For most brides, the idea of extra costs for alterations doesn't even cross their mind. It's not that they didn't realize alterations would be needed, but the fact that it might be an extra cost didn't even register with them.
This is one of the "hidden" wedding costs that often sneaks up on brides. A specific budget is set for the wedding dress, and then they are shocked to find out about the cost of alterations.
Make sure when you're shopping for wedding dresses that you discuss with the salesperson how they charge for alterations. Is it included in the price? What deal can they offer you? The answers to these questions might make a difference in which dress you choose.
2. Postage Stamps
It's all fun and games deciding on how many people you'd like to invite to your wedding—until you realize that sending out invitations isn't free.
That's right: once you've had your 150 invitations printed, it's time to pay for stamps in order to mail them out. Don't get caught off-guard by this hidden wedding cost. Make sure you fit it into your budget.
3. Extra Food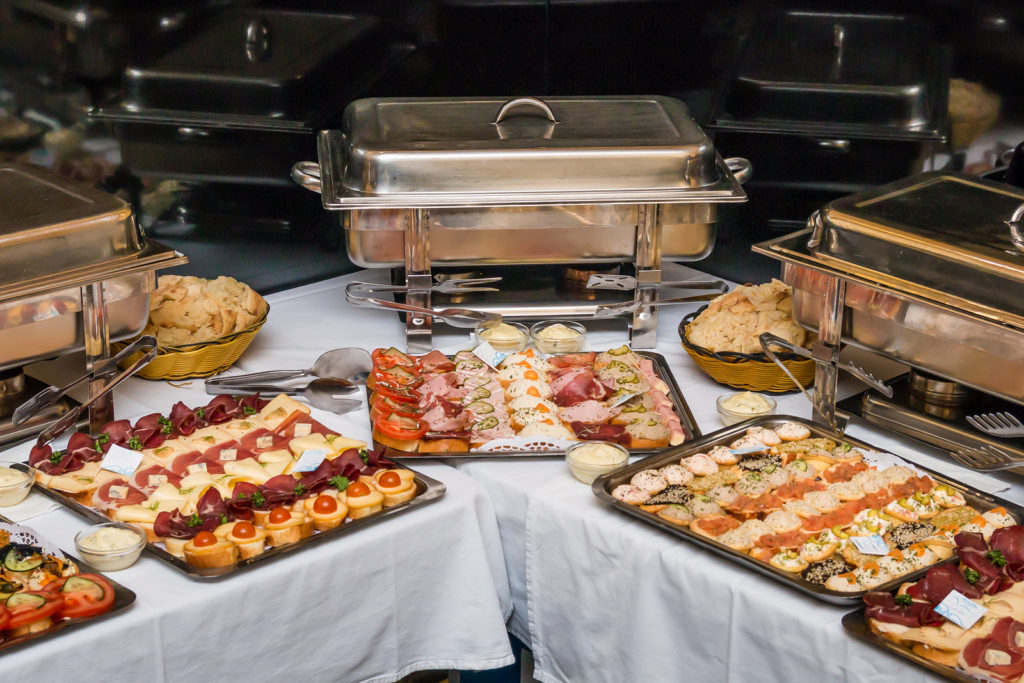 This is something that many couples don't even think of. On your wedding day, you're expected to feed the band/DJ, as well as the photographers during your reception. Speak with your wedding caterer to ensure you'll have extra food for these vendors.
You're also going to want to spring for food to have in the limo as you drive around to your photo locations and whatever other scheduled stops you have.
This may not sound like much, but it definitely adds up to your total. Keep this in mind when creating your wedding budget.
4. Tipping Vendors
Keep in mind that these vendors are providing you a service—so tipping, while not required, is absolutely appreciated by them, especially if they go the extra mile for you.
Whether it's a florist, the band, your event planner, your food caterer, your makeup artist, or anyone else, consider that you just might have to give them a tip.
Of course, this will definitely start adding up and costing you a lot.
Make sure when you sign a contract with your vendor that you specify any gratuity that may be added to the bill.
5. Rental Transport
At Blush, we love when guests really get into customizing their wedding by selecting the exact chairs, tableware, and decorations they prefer. However, anything you select within our walls is included in the booking fee. If you're choosing a rental company, do be aware that some companies charge a delivery fee.
Make sure you speak with each vendor and specifically ask them about any delivery and pickup costs, as well as if there are any cleaning fees.
This can add up if you're renting from a variety of different vendors, so make sure to do your homework first so that you don't get stuck with a huge hidden wedding cost.
6. Marriage License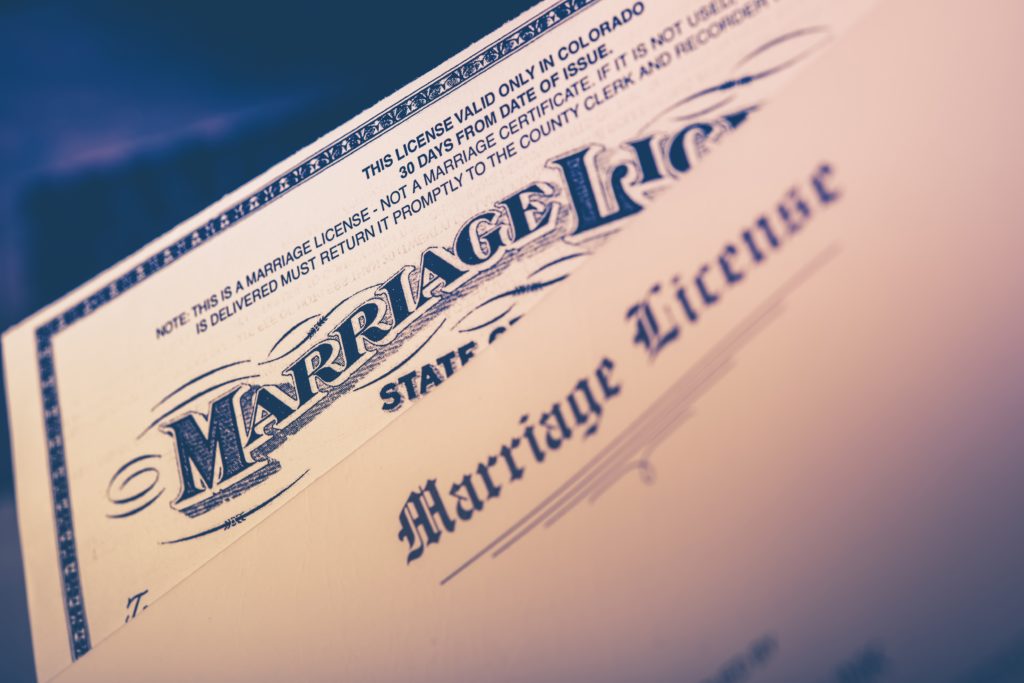 This isn't a huge fee, but for some, it might be. Some couples might be completely unaware that getting a marriage license costs money, so they may not factor it into their wedding budget.
How much the marriage license costs depends on where you live. In Los Angeles County, the cost is $91 for a public license and $85 for a confidential license.
7. Permits
If you're planning on having your wedding in a park or other public spot, there's a good chance you'll need to get a permit—which will cost you.
Make sure to do your research beforehand so you don't show up on the day of your wedding and get hit with a bill, or worse yet, getting kicked out of the location.
8. Extra Time
If you're rocking out on the dance floor on your wedding night, it's understandable that you might lose track of time. Before you know it, it could be 2 a.m.
In the event that happens, there's a good chance some of your vendors might charge you for extra time.
Make sure you're speaking with each vendor on what their protocol is for staying extra time so you don't get caught off guard by hidden wedding costs. Go over this in your contract with them.