Are you planning an upcoming quinceañera? If so, congratulations! Enjoy this very special time when you (or your daughter) are making the transition from childhood to womanhood.
These parties require careful planning, as well as the right quinceañera venue. If you choose the wrong place to host the event, you run the risk of the party not going as well as it should.
Our team at Blush is here to help. We've hosted many quinceañeras in Los Angeles, and we know everything it takes to pull off a truly sensational party. Keep reading to learn the must-haves of a great quinceañera venue.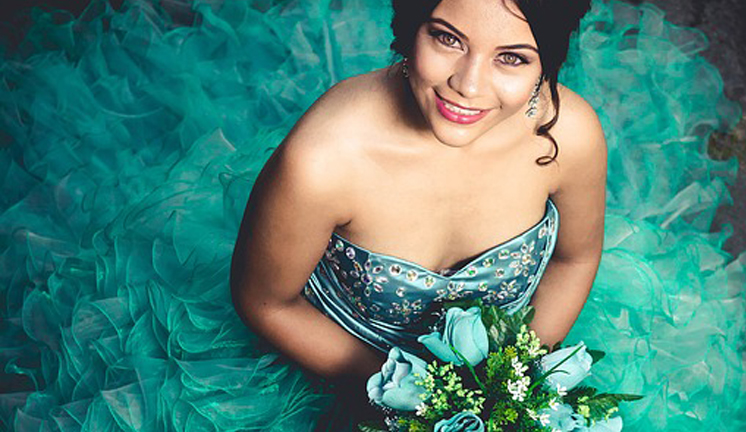 A Comfortable Amount Of Space
There's a reason that everyone says quinceañeras are just like weddings! The average amount of guests for one is between 125 to 250, which requires quite a lot of space for everyone to hang out, eat, and dance comfortably. If your guest list is pretty high, you definitely don't want to be stuck hosting everyone in a garage or basement. This is why venues designed especially for events such as quinceañeras—like banquet halls—are ideal.
A Party Atmosphere
Because a girl only has one quinceañera in her lifetime, it's important that, if possible, you host it at a venue that feels official. It should feel like a true party environment, as opposed to the same church reception room that everyone uses, or her home, where she lives every day. A ballroom or banquet hall will make her feel truly special. What exactly does a "party environment" entail? Typically everything in this article: tons of decoration, a sound system, lights, great food, a dance floor, and plenty of space. She will love it and feel like a real princess!
For more quinceañera tips and advice, watch this video:
Muy Deliciosa Catering
Because of the large amount of guests that quinceañeras typically have, it's a good idea to take advantage of a catering company. This will ensure that everyone can go back for seconds and thirds if they want, and there's a bonus: no cleanup needed! A good quinceañera venue will have in-house catering services that can be customized to whatever the birthday girl wants. The food will be prepared on-site, fresh, hot, and totally delicious!
A Top-Notch Dance Floor
Dancing is a huge part of any quinceañera, so a good dance floor is very important. Not only are the guests invited to dance, but there are many choreographed dances that the birthday girl will perform. Because of this, a spacious dance floor is an absolute must at any quinceañera venue.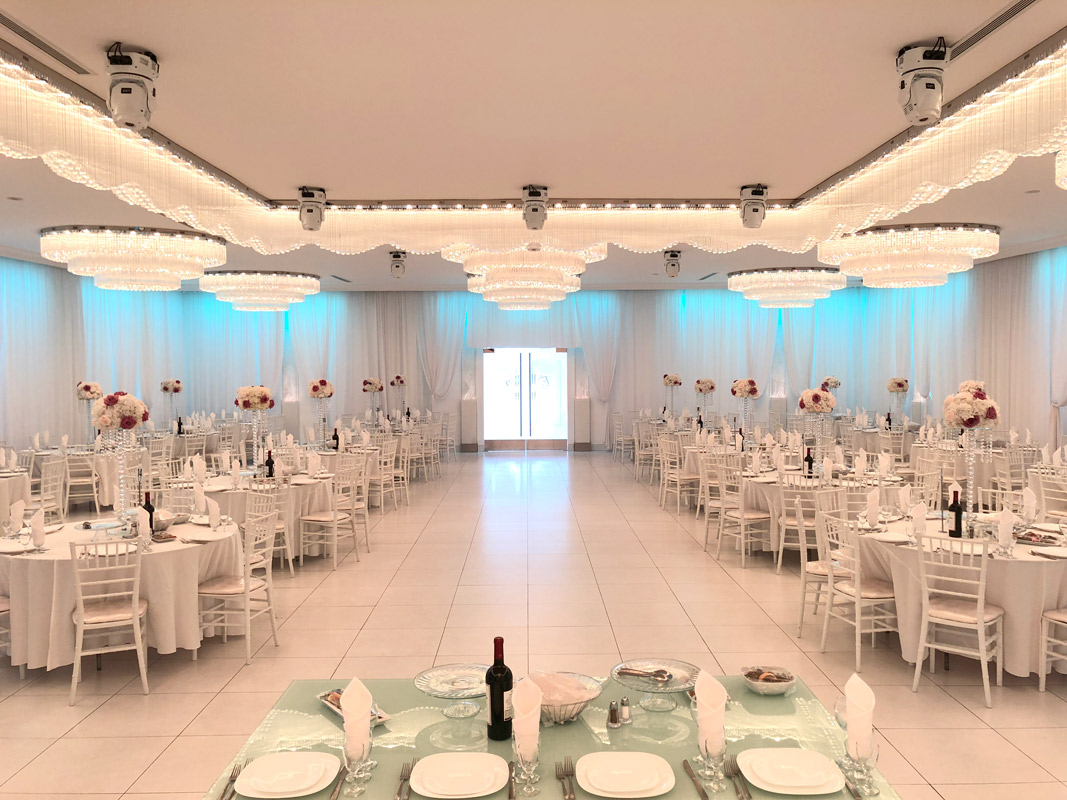 A Superior Sound System
Just like the dance floor, a solid sound system is necessary for a quinceañera. This is because music is a big part of the event. We all know that nothing kills a party like a bad sound system. Music that cuts in and out, is way too low, way too loud, or simply doesn't work is just not going to cut it. A truly great quinceañera banquet hall will have a state-of-the-art sounds system that will play music loudly, clearly, and perfectly.
Finding the perfect quinceañera venue can be tough, but we are in a fantastic city for locating just the right one! You can start with Blush Banquet Hall. We even budget-friendly services and will ensure that the quinceañera is a beautiful, memorable (and affordable) success. For more information on booking and availability, contact us!