So you're putting together your wedding invitations when the difficult part arrives—kids. To invite them or not? That is the question.
You don't want to offend anyone, but at the same time, the thought of a baby shrieking during your perfectly-planned wedding vows is unbearable. Young children can be unpredictable. They can be difficult to control in an unfamiliar atmosphere, and they can definitely be loud. And don't feel guilty if you prefer no children at your wedding. It's your special day. You should be calling the shots. 
So, can you really have a guilt-free, adults-only wedding? You certainly can. Many couples are in the exact same situation as you. Here are some pointers if you do decide to go this route. 
Stick To Your Rule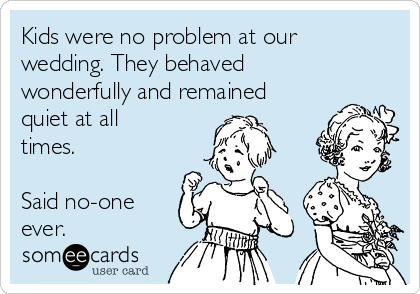 More than likely, you will experience a few guests calling you and asking if they can bring their children. Prepare for this, and prepare for them to throw every excuse in the book at you: "We can't afford a babysitter!" "We hate being apart from our babies!" "Our kids would hate to miss your wedding!"
But don't be shy. Be firm with your guests in letting them know that you and your significant other have made a decision, and that unfortunately, you can't make any exceptions (unless you happen to have a flower girl and/or ring bearer). 
Let your guests know that due to space limitations, you can't make any exceptions to allow them to bring their child(ren). 
Make It Clear 
After you've determined who to invite on your wedding guest list, there are two main strategies that you can use on the invitations to make it clear to your guests that it is an adults-only wedding.
The first is to write something such as "adults-only ceremony and reception" on the invitations. Some people may disagree with this method, but it's straight to the point in a passive way, and should get the point across to those paying attention.
The second method is to write out the names of the people that are invited on each individual invitation.
This might be time-consuming, but it's worth it to ensure that your guests are aware that their children simply aren't invited.
Some couples even choose to do both of these methods for extra clarity. 
Relay The Information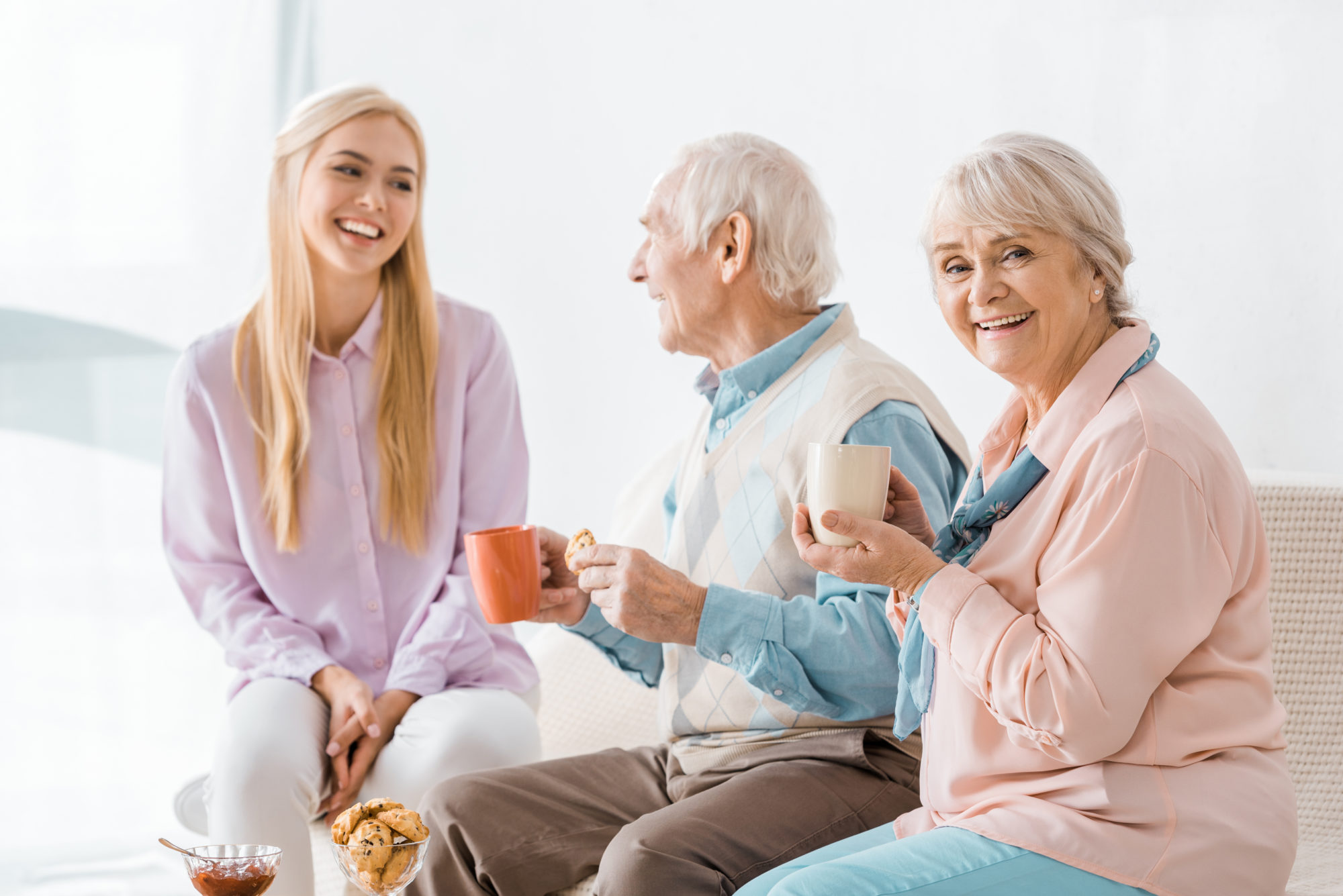 More than likely, your parents, close relatives, and good friends will be asked questions by other guests about your wedding. Even if they aren't asking questions, at the very least your wedding will be a hot topic of conversation among everyone. 
Because of this, it's wise to let those closet to you fully know and understand the "no children" rule so that they can be an intermediary between you and any other guests should the subject arise.
Utilize Your Wedding Website
If you've decided to create a wedding website, this makes a great platform to relay the "no children" message to your guests.
It should be worded delicately (yet clearly), and placed somewhere very visible on the website.
The wording should be something along the lines of "We are aware that some of our guests have children. However, due to limited space availability, we unfortunately cannot accommodate children under the age of xx at our wedding."
Explain The Benefits 
If you do end up having guests call you to ask about their children attending, try to explain to them the benefits of having an adults-only wedding.
Let them know that this will be an ideal opportunity to have a night away from the kids to have fun and enjoy themselves. They can be fully in the moment and have a blast celebrating your wedding. They can have a few drinks, relax, and dance the night away without having to keep looking over their shoulder the whole time for their kids. 
Clearly identifying the benefits to them should help them understand, and even be happy, that you made this decision.
Provide Help If Necessary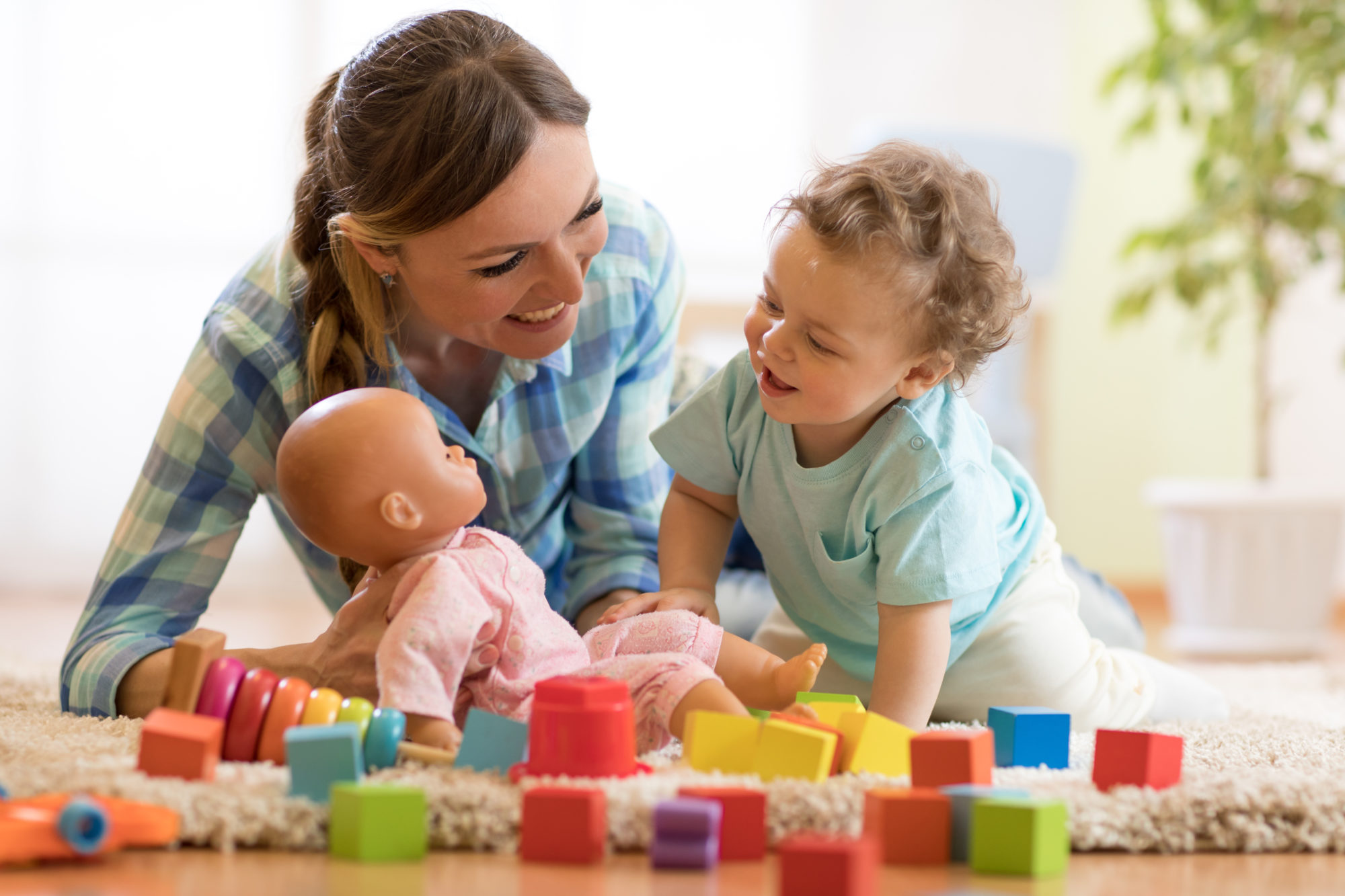 If think you'll be going the "no kids" route for your wedding, consider helping your guests by providing babysitter options. 
Of course, this isn't necessary and you're under absolutely no obligation to do so—but it is thoughtful, and many couples choose to do this as an added touch of generostity for their guests. 
It can be as simple as including a link to a great babysitting service on your wedding website, or enclosing a business card for a reputable service in your save-the-dates. (Just make sure that you've done your research and chosen a very good babysitting service.)
Another benefit to this: if your guest with children tries to claim that they can't find a sitter, you can point them to the company you've provided. They won't really be able to use that as an excuse. 
Plus, announcing that you'll have a babysitter available will further solidify to your guests that this is an adults-only wedding.
Be Prepared For No-Shows
If you're certain that you want an adults-only wedding, it's important for you to be prepared for some guests to not show up for a variety of reasons.
There's the classic "we can't find a sitter" excuse. Some might have children who are actually sick and don't want to leave their kids. Or yes, there may be some guests who do take your request to heart and get offended. 
Either way, try not to worry about it. It's your wedding, and you are allowed to make decisions that may bother others. The truth is, children can be loud, and they can be tough to control. You may be just fine with a baby crying during your ceremony or two small siblings fighting—but it's completely fine if you're not. 
Conclusion
The important thing is to stick to your decision once you've made it, and to not make exceptions for anyone. You're assuredly going to have people asking you to, and you have to be firm. It isn't enough to simply pick or choose one of these strategies, but instead to use most of them when planning your adults-only wedding.
Most guests will completely understand. It's the small few that think they can get away with it that usually create an issue. If an adults-only wedding is truly what you want, stand your ground and let your guests know you're simply trying to be fair with everyone and enjoy your wedding day.
Good luck!